2018-2019 RESEARCH TEAM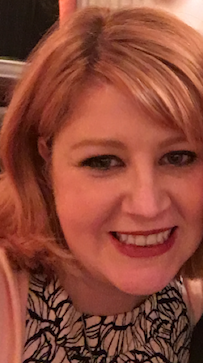 Katie Troxell, MA, JD is the research coordinator for Dr. Arentoft's lab. She is currently a doctoral candidate in the Ph.D. program at Palo Alto University. She received her BA in Psychology with a minor in Business Administration from the University of Southern California. She received a Juris Doctor in Common Law from Loyola University New Orleans College of Law. She holds an MA in Psychology from Pepperdine University, as well as an MS in Clinical Psychology from Palo Alto University. She is currently working on her dissertation examining the effects of subthreshold depression on cognitive functioning in older adults. She has completed clinical practica training at VA Palo Alto Healthcare System, Kaiser Foundation Rehabilitation Center, VA Greater Los Angeles Healthcare System, and UCLA Semel Institute for Neuroscience and Human Behavior, and was a research assistant in the Mental Illness Research, Education, and Clinical Center (MIRECC) at VA Palo Alto and the Stanford University Center for Neuroscience in Women's Health.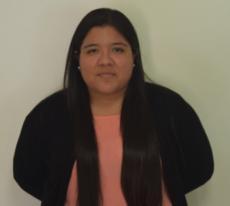 Karen Alvarez is a senior at CSUN who is majoring in Psychology and pre-med. She is part of BUILD PODER program as well the National Society of Leadership and Success. Karen also volunteers at a local elementary school, where she assists teachers in the classroom and during school events. Karen plans to pursue an MD/PhD degree after finishing her undergraduate degree. Her goals are to pursue a career in Psychiatry and conduct research on mental illnesses. Karen's interests outside of academics include reading and hiking.

Laura Mossman is a second-year student in the Clinical Psychology Graduate Program at CSUN. She is a graduate of Los Angeles Mission College and the University of California, Merced. She credits her interest in becoming a neuropsychologist to her history of working with adults with cognitive disabilities. Before attending CSUN, Laura supervised a work site at the Help Group's Bridgeport Vocational Education Center and volunteered with the Los Angeles Public Library Adult Literacy Program. Her research interests include neuroplasticity in patients with Traumatic Brain Injury, and compensatory strategies in individuals with cognitive disabilities.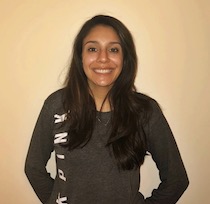 Melissa Gavilanes is a first-year student in the Clinical Psychology Graduate Program at CSUN. She received her BA in Psychology in three years at Loyola Marymount University, where she was a McNair Scholar, a member of Psi Chi, a resident advisor, and a member of Dr. Ricardo Machon's research team. Melissa has plans to to pursue a PhD in Clinical Psychology, and is interested in conducting research on the effects of mood disorders, including anxiety and depression, in young adults.
Paul Ebo is a recent graduate from CSUN. He received his BA, majoring in Psychology, in May 2018. After graduating, he began working in a psychiatry practice where he assists with patients with major depressive disorder, including treatment-resistant depression, and anxiety using Transcranial Magnetic Stimulation (TMS). Paul also conducted research in Dr. Jose Abara's lab at CSUN. Paul plans to pursue a doctorate in Clinical Psychology with a concentration in neuropsychology.

HIGHLIGHTS FROM LAB ALUMNI
Maral Aghvinian, 2016-2018 lab member, was accepted into the Clinical Psychology PhD Program at Fordham University.

Chen Gonen, 2016-2017 lab member, was accepted into the Cognition and Neuroscience PhD Program at the University of Texas, Dallas. She is researching cognitive aging.

Jaclyn Gross, 2015-2016 lab member, was accepted into the School Psychology PhD Program at the University of Arizona. She is researching sociocultural factors in relation to educational/academic and mental health outcomes in highly marginalized youth populations.

Larisa Gavrilova, 2015-2016 lab member, was accepted into the Health Psychology PhD program at the University of California, Merced. She is specializing in PsychoNeuroEndocrinology.